The Galaxy Shop is a great place to shop for souvenirs, books and educational games. Some of our souvenirs include hats, T-shirts, postcards, pens, pencils, bookmarks, posters, videos, water bottles, puzzles and mugs. There are also star charts, telescopes, binoculars, prisms, magnetic tops, erupting volcano kits, maps, kaleidoscopes, gyroscopes, globes, book bags, compasses, puzzles, glow in the dark stars, action snacks and many other items.
Don't forget to stop by when you're visiting us and take a souvenir or two.
Overview
History
Galaxy Shop
Galaxy eShop (Shop Online)
Galaxy eShop:
Get your favorite souvenirs from AO including t-shirts, mugs, cellphone cases, back packs and more...
Shop Now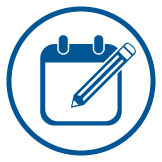 You can submit your reservation using our new
request form.
Reservations are required for school groups, college campuses or summer camp groups. For this type of groups special price is offered. No reservation is required for family visits.



Generous Supporters
With your online contribution, you can support the continuous development of the Angel Ramos Foundation - Science & Visitor Center.