The newly refurbished and extended Science & Visitor Center, modernized exhibition space, and state-of-the-art auditorium welcome nearly 100,000 visitors a year and support Science Technology, Engineering, Arts and Math (STEAM) education at all levels throughout Puerto Rico and beyond.
In order to ensure the safety of our visitors and employees due to the emergency situation with the corona virus (COVID-19), the Angel Ramos Foundation Science and Visitor Center will remain CLOSED until further notice. Please keep posted to our webpage and social media for updates and more information.

Admissions

Adults $12.00, Children (5-12 years) and Seniors $8.00 Schools and Special Groups Call for Appointment.

Contact Information:

787-878-2612 Ext. 346
786-462-6950
Email: info@areciboobservatory.org
---
Overview
Visitor's Guide
History
Galaxy Shop
Galaxy eShop (Shop Online)
Galaxy eShop:
Get your favorite souvenirs from AO including t-shirts, mugs, cellphone cases, back packs and more...
Shop Now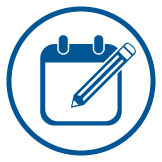 You can submit your reservation using our new
request form.
Reservations are required for school groups, college campuses or summer camp groups. For this type of groups special price is offered. No reservation is required for family visits.



Generous Supporters
With your online contribution, you can support the continuous development of the Angel Ramos Foundation - Science & Visitor Center.